Jonathan Willis
Director & Chartered Financial Planner

Qualifications
Chartered Financial Planner (CII)
Advanced Diploma in Financial Planning (APFS)
Certs CII (MP & ER)
STEP Advanced Certificate in Administration of Estates
STEP Advanced Certificate in Administration of Trusts
Accreditations
Chartered (CII)
Later Life Adviser Accreditation (SOLLA)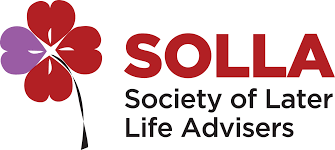 At work
I am a Chartered Financial Planner. Chartered status is awarded by the Chartered Insurance Institute. It is a symbol of technical competence and signifies a public commitment to the highest professional standards.
I specialise in helping clients prepare for and enjoy their retirement. Typically, my clients are people who are on the approach to retirement, with 15 to 20 years to go, considering what they need to be saving and how to ensure they have enough to fund their post work life in as tax efficient and flexible manner as possible.
These people will usually be higher to additional rate taxpayers – senior management, professionals such as doctors, lawyers, architects, dentists, sports people, entertainers, and business owners.
The next type of client will be those at retirement deciding upon their options to draw an income from their provisions in the most tax efficient manner. They may have questions such as "how much can I afford to draw now without running out later on?" and "How can I draw my income in the most tax efficient way?" or "can I continue to work part time and draw a smaller sum from my investments?". They will have amassed a significant sum of money at this stage.
The final type of client will now be enjoying their retirement. They may have questions around passing their wealth to the next generation in the best way to offer protection and reduce inheritance tax.
My specific areas of expertise are therefore retirement planning and inheritance tax planning. In order to ensure I offer the highest standards of advice and support in these areas, I have achieved the Later Life Adviser Accreditation (LLAA) from the Society of Later Life Advisers (SOLLA). The LLAA is established as the industry standard of excellence for those advising in the later life market and is a recognition of technical expertise, competence and a commitment to providing a supportive environment.
What else?
Outside of work, once I have downed tools, I enjoy a good session in the gym to unwind. I also have an interest in visiting historic places of interest at home and abroad. I enjoy eating out and also love to catch a good film.
Likes
Sunshine
80s music when doing cardio!
Comedy
Sushi
Holidays
Dislikes
Early mornings
Bad drivers
Cold callers
Ironing
Heights
On an ideal weekend, you can find me:
Making a Sunday Roast with family.
My favourite holiday destination is:
Spain (where I have family)
My favourite song to play in the car is:
The first album I bought was:
Stiltskin – The Mind's Eye
If I could be any fictional character, I would be:
If I could turn any activity into an Olympic sport, I would win a medal in:
When the dessert menu arrives, I'm looking for:
Melt-in-the-middle chocolate puddings
The three qualities that draw me to new people are:
Respectful, kind and reliable.
The best gift I've ever received is:
A birthday surprise trip to Rome.
The three people at my dream dinner party would be:
David Attenborough, Harrison Ford and Winston Churchill.
The three small things that make my day better are:
An empty gym, some good news and a sunny day!
Meet the team
Come and meet our team and find out how we help.
Contact us
If you've got questions or would like to arrange a free initial consultation, please get in touch.