Initial chat & introduction
For all new enquiries, we offer an informal, obligation-free chat over the phone to help us understand what you need help with and determine whether we we can be of service. During this chat our colleague will also introduce you to our services.
If we think we can help, we will book a further obligation-free meeting with you to introduce you to our Financial Planning specialist Jonathan Willis, either by Microsoft Teams or telephone call if you do not have a computer or tablet at your disposal. This  meeting will give you the opportunity to put a name to a face and for Jonathan to answer planning related questions you may have and understand your goals and objectives in more detail. (No financial advice is given at this stage).
Do take the time to read our reviews and see what other clients like you have said about our service. 
Financial Review & Proposal
This step in the process is all about you.
Following Step One, we will send you a short fact-finding document (referred to by us as your Discovery form) to complete and return to us either by email, post and by phone with one of our team. It provides us with the opportunity to get to know and understand you and your circumstances in more detail.
Before we can recommend a course of action, we need to understand your circumstances. Of course, we will need to take some facts and figures about your personal and financial circumstances so that we can put together suitable recommendations, but it also gives us the opportunity to better understand your objectives, preferences, time frames and beliefs.
The factual information that we usually need includes details about your income, lifestyle costs both essential and non-essential, loans and mortgages, your health, details about your fixed assets such as houses, information about your savings, pensions and investments, personal insurances, your work or business details, sick pay, death in service policies and so on. Not everything is relevant to every client.
It's important to stress that all information provided throughout the planning process will be taken in the strictest confidence and not shared with ANY third parties.
During this stage, we will also discuss the level of risk that you feel comfortable with for any investments that we might recommend or for any investments that you may already hold. Establishing this allows us to recommend suitable investments, if that's the right solution for you.
When we have all the information we need, we will begin to prepare a personalised proposal tailored to meet your objectives.
We will then arrange a further meeting with Jonathan so he can discuss this proposal and answer any questions you may have.  He will also explain how the recommendations align to your objectives.
If you like what you see and hear and want to go further, we will send over our Terms of Business for you to sign and return. We will also send, via post or email, our standard letter of authority for you to sign and return for any existing policies you may have. Creation of Your Financial Plan
Once you have accepted our proposal and signed our Terms of Business we shall begin constructing your personalised financial plan.
We shall produce a recommendation letter which will contain:
Your objectives
Our recommendations and how they address your key objectives. We will also highlight other planning areas that we feel you may benefit from addressing
A summary of your current position
All costs associated with our advice
Information on the providers and funds that we have recommended
A review of your existing plans including comparisons if changes are recommended
Accompanying your recommendation letter, we will provide:
A financial forecast comparing your current financial position against our recommendations. This forecast will identify any shortfalls in your current planning as to where you want to be, versus where you are today. The forecast can be used to model many scenarios from your estate's inheritance tax liability to the level of income you can sustain in retirement, how much you would need to sell your business for or simply the outcome of restructuring your savings and investments
All Key Features brochures and accompanying documentation, including contact details, for any new providers that we recommend
Information and factsheets relating to any investment managers, funds and portfolios that we recommend
Once your final recommendations are ready, we shall contact you to arrange a further meeting with Jonathan to go through these and answer your questions.
Typically it takes between two and three weeks to prepare such a recommendation, however, where you have old plans that are being reviewed, this can take longer. Rest assured, we will keep you updated of our progress regularly.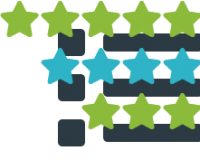 Once we have your agreement to proceed, we shall prepare all relevant paperwork to implement your plan, guiding you through what needs to be signed.
We will monitor transfers that have been recommended, giving you regular progress updates.
Following submission of your plan, you will be sent all necessary details you need to grant you online access. In addition, you will be sent contract notes to confirm any transactions. Remember, we are here if you need any help with this.
If you have subscribed to our ongoing review service, after three months we will call you to answer any questions you may have and to check you are able to access everything that has been set up.  Of course, if you need us in the meantime, we are here and happy to help! Ongoing support and reviews
We are available all year round, should you need us. However, each year, on the anniversary of your relationship with Future Start, we will be in touch to review your position.
A great deal can happen in a year, from changing tax legislation and fluctuating markets to changes in family dynamics or personal circumstances. With that in mind, we offer an optional ongoing service to our clients.
The level of ongoing service required will vary according to the complexity of your circumstances and our ongoing service levels reflect this.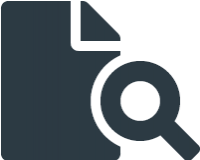 Contact us
If you've got questions or would like to arrange a free initial consultation, please get in touch.